OCPFA ENDORSEMENT
It is an honor to have the endorsement from the Orange County Professional Firefighters Association for Irvine City Council in 2018.

As a former first responder, I understand the unique hardships our Firefighters go through everyday to keep us safe. I look forward to working with our Firefighters to continue to keep us safe.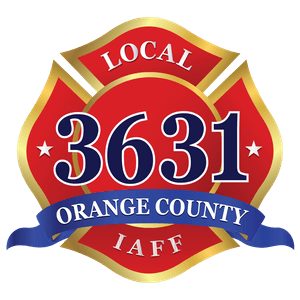 ---
Endorsement, Dr. Alexander Thermos, DO
We support Mark Newgent's campaign, as he stands for family values and the safety of our children in the public schools. We need more integrity in the positions that influence decisions that are made, and Mark Newgent is a positive step in the right direction! Please vote for him, as this is also a vote for the next generation.


Dr. Alexander Thermos, DO and US Air Force Captain/Veteran
#vote4mark #mark4schoolboard #election #winning #Irvine #orangecounty #california #neverquit
www.Mark4Irvine.com
---
Endorsement, COL(R) Colber Low
Mark Newgent is a highly sought after security professional who possesses great character. He is a leader with outstanding family values. I would vote for Mark without question!!!
-Colbert Low, Colonel, US Army Retired
---
Endorsement, Special Agent A.W. Moss
I have worked with Mark Newgent in several overseas austere environments while he served our great country in the US Army. My experience with Mark Newgent has been nothing short of stellar. Mark Newgent displays high levels of leadership and I believe he will serve the people of Irvine with honor and devotion.
-A.W. Moss, Special Agent, US Army
---
Endorsement, Sergeant First Class Delgadillo
Mark Newgent has the tendency to become an essential asset to every organization he becomes a part of. I have no doubt that this distinctive quality will follow him wherever he goes, in any capacity. His natural leadership ability and insatiable need to care for others makes him perfectly apt for this role; and to be honest, any role in the political field. It is not surprising to me to see this overqualified, distinguished officer lend his skills and expertise to his own neighborhood. Mark Newgent has serendipitously landed in Irvine; hopefully the community fully takes advantage of what Mark has to offer them.I would definitely vote for Mark Newgent!
-Daniel Delgadillo, Sergeant First Class, US Army
---
Endorsement, Timothy Butler US Army Sergeant, Retired
Captain Mark Newgent was my Commanding in the US Army. He earned the trust and confidence of his superior officers, subordinates and peers through his leadership and true caring for his Soldiers. I would follow him to war and trust him with my life.I would definitely vote for him! He is the best man for the job!
-Timothy Butler, US Army Sergeant, Retired
---
Endorsement, Pedro De Leon Jr., Sergeant, US Army
Mark and I served in the same unit and I have seen him progress throughout his military career. Not only he is a great leader in the Army but he is also a great leader in change. You don't see many Sergeants progress to the rank of Captain. His skills, patience, determination and selfless service will genuine contribute to his community. I would vote for Mark.


-Pedro De Leon Jr., Sergeant, US Army


---
Endorsement, Ryan Triebess
When I go to the voting polls I look for specific traits in a candidate.Courage being one of them. Mark Newgent has shown courage throughout his life starting at a young age of 16 when he found himself homeless fending for himself. He found courage when serving in the United States Army. Mark showed honor and commitment for everyone in this great country when serving in the military and I can truly state that he will do the same when serving the school board of Irvine. These are the reasons I support Mark Newgent in this election.

-Ryan Triebess, Businessman/Parent
---
Endorsement, Mike Munzing, Mayor, City of Aliso Viejo
Mark Newgent is a solid innovative leader with common sense in uncommon times.  After getting to know Mark I have learned of the hardships he endured from being a poor child on welfare, to
a Soldier that served honorably for 20 years in the defense of our
country. Starting as a young 17-year-old Soldier deploying, working his way through college, becoming a Commission Officer and eventually taking command of a large Military unit. All of these challenges have made him a person of great strength and honorable character that will no doubt succeed once again in office for Irvine Unified School District. Irvine is fortunate to have such a person put his life on hold once again to serve and protect his community. He will lead the Irvine Unified School District to a brighter and more secure future. I like Mark and if I had the opportunity, I would give him my vote!

-Mike Munzing, Mayor, City of Aliso Viejo
---
Endorsement, David French, High School Principal
o Whom It May Concern:
I first met Mark Newgent in 1991, in my 7th grade English class. He attended daily but did little work. Mark did not do well in any of his junior high classes, and at the end of the school year, Mark moved on, and I heard no more of him until 2007, when I was surprised to receive an email from Mark. He was about to deploy overseas, and was contacting me to say he remembered things we'd discussed in class. I was deeply moved that he would reach out to me, and I was impressed that he'd made positive steps in his life, serving his country in the military for 11 years at the time. This email began to reveal Mark's true character: He is a man who makes commitments and sticks to them.
In 2013, I received another email from Mark, this time informing me that he had graduated college and had attained the rank of Captain in the army. He was taking command of a company. Mark's persistence and abilities are evident. Not only did he pursue and earn a college diploma, but he also advanced through the military to Captain and Commander of a company of soldiers. Determination and leadership like this is rare, and Mark's story is an inspiration to many. I keep his picture and emails in the front of my desk binder, and I share his story with students who are struggling.
Now, having served his country for 2 decades, Mark is retiring from the military and is running for a seat on the Irvine school board. His life reveals that he is a dedicated, intelligent man, and he is already taking steps to improve the Irvine district. As a school administrator, I can tell you that Mark is the kind of determined, action-oriented member vital to any school board. Mark Newgent's purposeful leadership will benefit the Irvine school board and Irvine Unified School District students.
David L. French
Principal
McClellan High School
#vote4mark #mark4schoolboard #election #winning #Irvine #OrangeCounty #California #neverquit
www.Mark4Irvine.com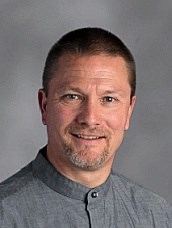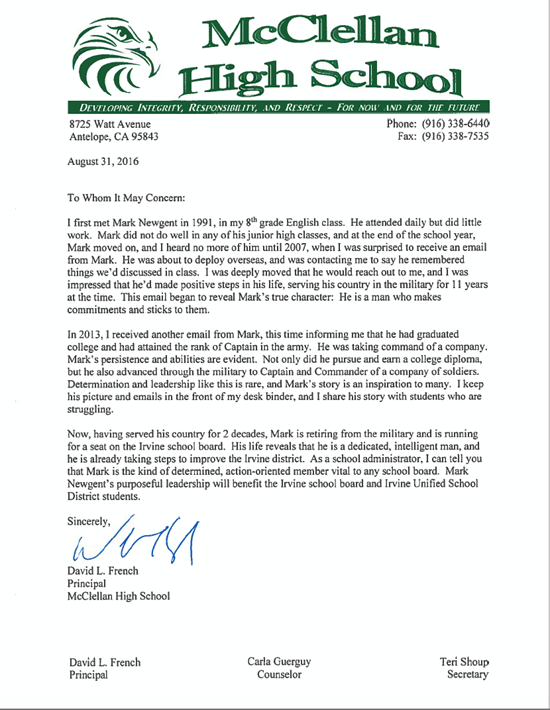 ---
Endorsement, Jeff GIbson
I back Mark Newgent 4 Irvine School Board. Mark is a proud and responsible Father, Husband and Patriot serving in our Armed Forces. I feel with his dedication, training and knowledge of protecting America he is the right man for the job of keeping our schools, children, teachers and parents safe.

-Jeff Gibson, First American Title
www.Gib4Title.com

#vote4mark #mark4schoolboard #election #winning #Irvine #OrangeCounty #California #election2016

www.Mark4Irvine.com
---
Endorsement, David Valentine
I am endorsing Mark Newgent as he pursues a position as a board member for the Irvine Unified School District. I have known Mark as a fellow parent in Irvine Unified School District and have witnessed his passion for securing the school for our children and his desire to make our schools the safest learning environment possible. Mark brings a military-proven and inspired successful work ethic and demonstrates a continuous desire to keep our Irvine Unified School District one of the most successful school districts in the state and in the country.
-David M. Valentine, Irvine Parent, Financial Services Technology Consultant
---
Endorsement from Myles R. Feinman
To whom it may concern,

I have known Mark for quite some time. It's been an honor and a privilege to call him a friend. I have found him to possess many good qualities. He exudes compassion, care, leadership, and has high moral standards and ethics. He has proven to be steadfast in his beliefs and moral convictions. Moreover, I find him to be a solid father, husband and humanitarian. I believe Mark represents the best in each of our country and us. His continued sacrifice and desire to serve our country and protect our freedoms only solidifies my belief that he would be a fantastic fit for the Irvine Unified School District Board. Our voices would be heard.
Our children would be safer and above all else, we would be represented. I am blessed and encouraged that Mark has chosen to step up and meet the challenges he believes are important to fight for. To again push his needs aside and speak out on behalf of our children and their safety. This is a man, a soldier who we can believe and Trust In.
-Myles R. Feinman
---
Endorsement, Deborah Pauly

"School safety has become much more critical the past few years. We need Trustees who keep an eye out for the safety and security of our children. No one is more qualified than Mark Newgent." --
-The Honorable Deborah Pauly

#vote4mark #mark4schoolboard #election #winning #orangecounty #irvine #california #neverquit #iusd
www.Mark4Irvine.com
---
Endorsement, Michael Calderon, US Air Force
Your issue Mark Newgent is a close friend who I have known for the past quarter of a century. Mark is a highly skilled proven community leader in Irvine who would be valued asset of the Irvine Unified School District. Mark is a Veteran who puts family and community first and would do everything in his power to make his neighborhood and school district safe for your children. Please vote for Mark Newgent this November.

Michael Calderon, TSGT, US Air Force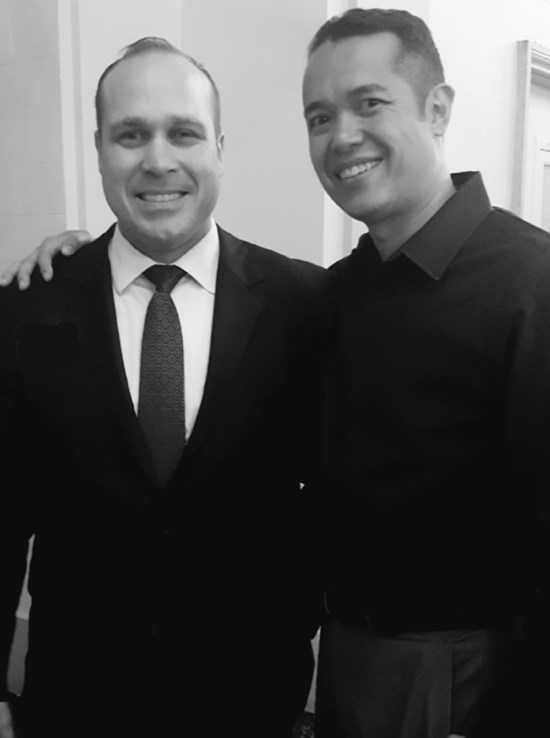 ---
Thank you to The Orange Club PAC for the endorsement!
Their interview was one of the most thorough I have been through as a candidate.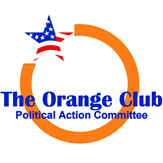 (
Read More
)