Campaign Fundraiser
We had so many good photos from last night I made a collage for everyone to see them at once.


I was nervous how the event would turn out but it was great. The magician stole the show with making a signed $20 bill appear inside of an orange, everyone loved it.


The comedy magician's name is is name is Matt Price if you would like to book him for your event.


Thank you everyone for the support!
Special thanks to Jay Mills and Lighthouse Escrow that allowed us to hold this event at their office.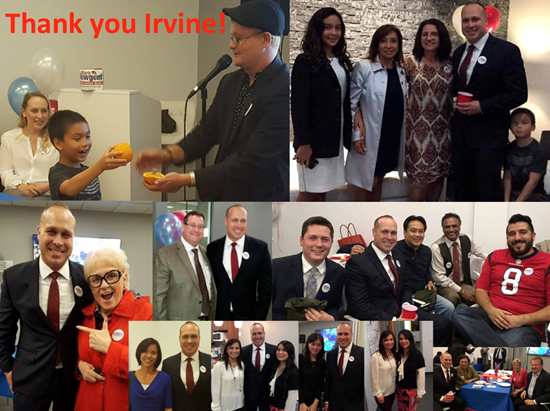 -Mark Newgent
#vote4mark #mark4schoolboard #election #winning #irvine #orangecounty #california #neverquit #iusd
www.Mark4Irvine.com