Gang Chen and Volunteers
I had the chance to meet Mayoral Candidate Gang Chen and his team of volunteers today.

***For the record I do not endorse any candidate. I am neutral on the Irvine City Council race and the Irvine Mayoral Race. I look forward to working with whoever the voters choose.***

I met Mary Ann Gaido today but unfortunately was unable to get a photo with her. I have met Katherine Daigle, was unable to get a photo with her but she did give me a big hug! I have not had the chance yet to meet Don Wagner or David Chey yet who are also running for Irvine Mayor. I will post photos with them as soon as I get to see them again.

Out of over 230,000 people in Irvine only five people stepped up to lead as Mayor. I respect all candidates and wish them all the best.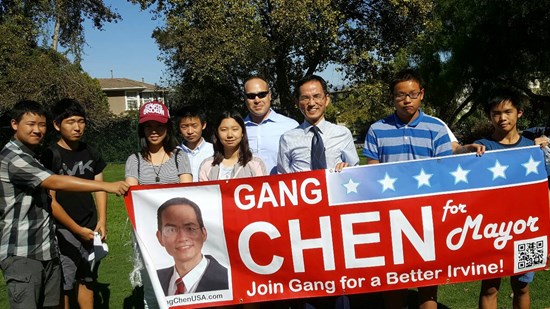 #vote4mark #mark4SchoolBoard #election #winning #irvine #orangecounty #california #neverquit #iusd
www.Mark4Irvine.com