With fellow PTA parent and LAUSD advocate Marian Thomas.
Marian is a very brave and strong person who is not afraid to stand up for what is right. Just after she spoke at the advocate workshop I had to meet her and take a photo. I am so glad I had the chance connect with her.
I asked her if she would be willing to go on facebook live and talk about LAUSD. She was excited about it, hopefully we can make the live interview happen.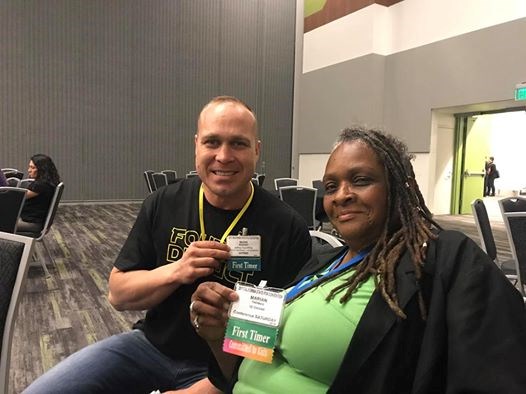 -Mark Newgent
Mark4Irvine.com
#iusd #marknewgent #election #winning #irvine #pta #ptsa #convention#california #sanjose #fourthdistrict #4thdistrict #lausd