With Irvine City Council candidate Melissa Fox.
Glad I was finally able to meet Melissa today at the OC LGBT center candidate forum. I have been trying to meet every candidate, and I have been able to get a one on one with almost all of them. The purpose is to gain bipartisan support for real solutions to issues facing Irvine Schools.

It is all about relationship building regardless of what party we are in... Especially when it comes to keeping our kids safe. No matter what race, religion, sex, creed, gender or orientation, every kid deserves to feel secure at school!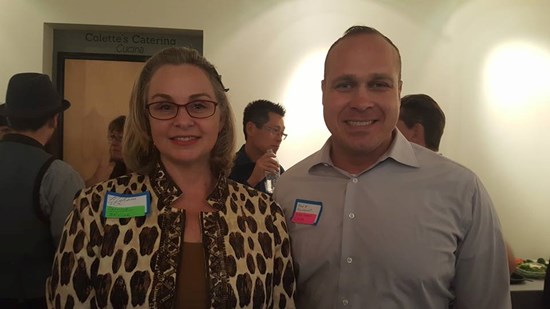 -Mark Newgent

#vote4mark #mark4SchoolBoard #election #winning #irvine #orangecounty #california #neverquit #iusd #lgbt
www.Mark4Irvine.com